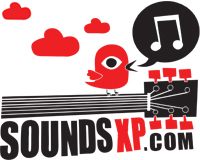 HOME
REVIEWS
albums
singles/downloads
gigs
demos
NEWS
INTERVIEWS
FREE MP3s
STREAMED MUSIC
MUSIC VIDEOS
FORUM
LINKS
ABOUT US
CONTACT US
SEARCH
- RSS Feed
SoundsXP Presents
Next show:

BAD FRIDAY!
Acts tbc

The Windmill, Brixton
Good Friday 2017, 3pm till late



On Our iPod
Latest Forum Posts
Support a good cause, see some great bands and win stuff!!
- replies (0)
Masonics + Baron Four + Ye Nuns + raffle!
- replies (0)
End of the Road 2016 - hits and misses
- replies (1)
17/9 Walthamstow Festival Indie Alldayer - Free!
- replies (0)
RIP David Bowie
- replies (7)
7/9 LDN Steven James Adams+Papernut Cambridge+Bill Botting
- replies (0)
Sat 6 Aug, London - Shake The Shacklewell IV
- replies (0)
Sounds XP Masters Fantasy league 2016/17
- replies (0)
LDN 20/8 Miracle Legion + Darren Hayman @ Oslo, Hackney
- replies (0)
LDN 22/7 Martha + Trust Fund + Neurotic Fiction @ The Dome
- replies (0)
Alasdair Roberts & Friends




A Wonder Working Stone

Drag City Records

Article written by Ged M - Jan 18, 2013

Alasdair Robert's latest album is a fascinating mix of traditional and modern. Delivered in his familiar Lowland lilt, he sings about the Highland Clearances and escape from Caledonia, but equally he sings about cosmology (an alchemical ouroboros adorns the sleeve booklet for 'The End of Breeding') and the banking crisis. 'Song Composed In December' has elements of everything, including English and Scottish folk instrumental breaks, country-style verses and accompaniment that reminds you of Sufjan Stevens. And that's before you get to the rap in Welsh delivered by Rafe Fitzpatrick.

His songs have ancient DNA but the style is assimilationist. 'Fusion of Horizons' is reminiscent of Bonnie "Prince" Billy, partly because it applies new ideas to old themes. The ancient-sounding 'Gave The Green Blessing' chides the miser and bad husband in scolding tones to the accompaniment of a sighing violin, while the very traditional 'Brother Seed' deals with incest - "she's lain with one too near in blood…with belly full of brother seed" - sung in anger and sorrow with a folky refrain which translates the language of ancient Shetland and Orkney. Meanwhile, the Mexican sounding 'Scandal And Trance' could be by that other Caledonian cosmopolitan Champion Doug Veitch, as it moves from the pace of a funeral orchestra to that of a wildly celebrating mariachi band, ending on the happy note: "get over your tiny self, because all days will end with joy".

It's long (songs range from five-and-a-half to nine-and-a-half minutes) and ambitious but also poetic and very affecting. Roberts should have praise, too, for the way his ideas might be borrowed or inspired by old songs or others' versions, but he takes pains to credit every one. Calvinist morality and pretty melodies don't often sit together but Roberts marshals both in his idiosyncratic and modern take on traditional Scottish music.