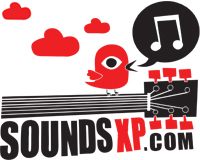 HOME
REVIEWS
albums
singles/downloads
gigs
demos
NEWS
INTERVIEWS
FREE MP3s
STREAMED MUSIC
MUSIC VIDEOS
FORUM
LINKS
ABOUT US
CONTACT US
SEARCH
- RSS Feed
SoundsXP Presents
Next show:

BAD FRIDAY!
Acts tbc

The Windmill, Brixton
Good Friday 2017, 3pm till late



On Our iPod
Latest Forum Posts
Support a good cause, see some great bands and win stuff!!
- replies (0)
Masonics + Baron Four + Ye Nuns + raffle!
- replies (0)
End of the Road 2016 - hits and misses
- replies (1)
17/9 Walthamstow Festival Indie Alldayer - Free!
- replies (0)
RIP David Bowie
- replies (7)
7/9 LDN Steven James Adams+Papernut Cambridge+Bill Botting
- replies (0)
Sat 6 Aug, London - Shake The Shacklewell IV
- replies (0)
Sounds XP Masters Fantasy league 2016/17
- replies (0)
LDN 20/8 Miracle Legion + Darren Hayman @ Oslo, Hackney
- replies (0)
LDN 22/7 Martha + Trust Fund + Neurotic Fiction @ The Dome
- replies (0)
Karl Bartos




Off The Record

Bureau B

Article written by Michael H - Mar 3, 2013

Karl Bartos is a former member of Kraftwerk and 'Off the Record' is a "re-contextualised" collection of some of the solo music he conceived during his time in the band.

Fans of synth-pop and electronica will find much to interest them here. 'International Velvet' is a languid machine-lullaby full of woodwind effects and in no hurry to go anywhere in particular; it's weirdly affecting given the slightly alienating digital gloss. 'Vox Humana' has mutating rhythms and dubbed out radioactive wobble. Short instrumental 'The Binary Code' is full of rolling wire-frame Atari hills. 'Musica Ex Machina' is a crunchy electro banger, with a looped robot owl refrain and stretched out radiophonic final act. One of the best songs 'The Tuning of the World' is a beautiful ballad of dissatisfaction, the protagonist eventually finding solace in song: "I'm on top of the world; I've got the music in me."

'Off the Record' is, perhaps, a bit sugary in places but for the most part Bartos shows a great talent for ear hooking melodies and has an engaging unabashed directness in his arrangements. Bartos has brought the best bits of Kraftwerk with him: blue sky synths, pounding minimalist proto-techno rhythms, steam piston beats; and has crafted an album of sophisticated tech pop songs and pulsing high energy dance numbers.