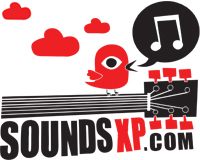 HOME
REVIEWS
albums
singles/downloads
gigs
demos
NEWS
INTERVIEWS
FREE MP3s
STREAMED MUSIC
MUSIC VIDEOS
FORUM
LINKS
ABOUT US
CONTACT US
SEARCH
- RSS Feed
SoundsXP Presents
Next show:

BAD FRIDAY!
Acts tbc

The Windmill, Brixton
Good Friday 2017, 3pm till late



On Our iPod
Latest Forum Posts
Where did everyone go?
- replies (0)
Support a good cause, see some great bands and win stuff!!
- replies (0)
Masonics + Baron Four + Ye Nuns + raffle!
- replies (0)
End of the Road 2016 - hits and misses
- replies (1)
17/9 Walthamstow Festival Indie Alldayer - Free!
- replies (0)
RIP David Bowie
- replies (7)
7/9 LDN Steven James Adams+Papernut Cambridge+Bill Botting
- replies (0)
Sat 6 Aug, London - Shake The Shacklewell IV
- replies (0)
Sounds XP Masters Fantasy league 2016/17
- replies (0)
LDN 20/8 Miracle Legion + Darren Hayman @ Oslo, Hackney
- replies (0)
Shield Your Eyes




Volume 4

Function Records

Article written by Kev W - Oct 28, 2011

The fourth album from noise-rock trio Shield Your Eyes is a frustrating one. Their approach to making music must be commended as they're willing to try and push boundaries and experiment with sounds and structures rather than bow down to convention. It's easy to believe that in the live arena they'd be a force to be reckoned with, but it fails to translate to record in this case. You could (and many have) compare Shield Your Eyes' sound to US post-hardcore behemoths such as Shellac or Fugazi. However much they try and deny it, there are definitely echoes of that scene here, as well as elements of math-rock and prog.

The album kicks of with 'Larkspur's' stop/start drumming and ferocious, screaming vocal as it chops and changes between different rhythms and tempos, setting the blueprint for much of the album. Yet it's the times they break from this format that are most rewarding. The rough, laid back blues of 'Glad' is particularly effective, as is final track 'Schutze Deiner Augen' with its impassioned vocal. Raw moments such as these show what a talent the band have.

The big problem with 'Volume 4' isn't the music, it's the production - or rather the lack of it. Instead of the lo-fi edge they may have been aiming for, the shortage of sheen causes the album to sound like it was recorded on a mobile phone at the bottom of a well. The vocals are distant and the discordant guitars lack vitality, overall things are too muddy to make it a record you want to go back to again. You have to take your hat off to Shield You Eyes for trying to create interesting music, but the end result is somewhat forgettable.