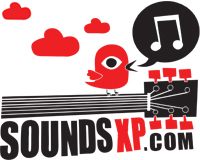 HOME
REVIEWS
albums
singles/downloads
gigs
demos
NEWS
INTERVIEWS
FREE MP3s
STREAMED MUSIC
MUSIC VIDEOS
FORUM
LINKS
ABOUT US
CONTACT US
SEARCH
- RSS Feed
SoundsXP Presents
Next show:

BAD FRIDAY!
Acts tbc

The Windmill, Brixton
Good Friday 2017, 3pm till late



On Our iPod
Latest Forum Posts
Support a good cause, see some great bands and win stuff!!
- replies (0)
Masonics + Baron Four + Ye Nuns + raffle!
- replies (0)
End of the Road 2016 - hits and misses
- replies (1)
17/9 Walthamstow Festival Indie Alldayer - Free!
- replies (0)
RIP David Bowie
- replies (7)
7/9 LDN Steven James Adams+Papernut Cambridge+Bill Botting
- replies (0)
Sat 6 Aug, London - Shake The Shacklewell IV
- replies (0)
Sounds XP Masters Fantasy league 2016/17
- replies (0)
LDN 20/8 Miracle Legion + Darren Hayman @ Oslo, Hackney
- replies (0)
LDN 22/7 Martha + Trust Fund + Neurotic Fiction @ The Dome
- replies (0)
Tame Impala




Lonerism

Modular Records

Article written by Ged M - Nov 10, 2012

Lonerism sounds like a condition affecting Kevin Parker. Though Tame Impala is also a (big-selling) live band, the recording version is largely Parker, endlessly working and reworking his songs in Perth (probably the most isolated city in the world). But the music itself has an instant, attractive quality designed to win friends worldwide, even more than debut album Innerspeaker. This is melodic psych-pop, full of washes of guitars and heavy on the effects pedals but also heavily influenced by the Beatles. The spirit of Strawberry Fields lies heavy on swirly psych tunes like 'Feels Like We Only Go Backwards', while Lennon-ish vocals do battle with writhing keyboards beneath a fuzz blanket on the 60s-infused 'Music To Walk Home By'.

Lest you think it's simply retro, there are leftfield choices that shake your first impressions of the band. The album opener 'Be Above It' is a racing train rhythm strafed by wah wah guitars, with the title repeated mantra-like to hypnotic effect, while the final track 'Sun's Coming Up' has two-and-a-half minutes of simple piano and voice before Parker employs a whole panoply of effects for a full-on mind-blowing closer. Between them comes the glam-rocking 'Elephant', a great rainbow tank-top and ox-blood-Doctor-Marten's version of a 70s pop stomper and an instant classic.

It's a great record because it doesn't simply excavate the past but it gives it a brand new engine and wraps up the whole thing in memorable melodies. If the first album caught your attention, this one goes further and burrows its woozy melodicism deep into your brain as one of the best releases of the year.