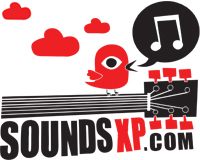 HOME
REVIEWS
albums
singles/downloads
gigs
demos
NEWS
INTERVIEWS
FREE MP3s
STREAMED MUSIC
MUSIC VIDEOS
FORUM
LINKS
ABOUT US
CONTACT US
SEARCH
- RSS Feed
SoundsXP Presents
Next show:

BAD FRIDAY!
Acts tbc

The Windmill, Brixton
Good Friday 2017, 3pm till late



On Our iPod
Latest Forum Posts
Support a good cause, see some great bands and win stuff!!
- replies (0)
Masonics + Baron Four + Ye Nuns + raffle!
- replies (0)
End of the Road 2016 - hits and misses
- replies (1)
17/9 Walthamstow Festival Indie Alldayer - Free!
- replies (0)
RIP David Bowie
- replies (7)
7/9 LDN Steven James Adams+Papernut Cambridge+Bill Botting
- replies (0)
Sat 6 Aug, London - Shake The Shacklewell IV
- replies (0)
Sounds XP Masters Fantasy league 2016/17
- replies (0)
LDN 20/8 Miracle Legion + Darren Hayman @ Oslo, Hackney
- replies (0)
LDN 22/7 Martha + Trust Fund + Neurotic Fiction @ The Dome
- replies (0)
The Babies:




Our House On The Hill

Woodsist

Article written by Ged M - Dec 28, 2012

The first album had the mark of the parent bands (Woods and Vivian Girls) all over it but the Babies' second album is all them. There are still slight echoes of those bands - Cassie's vocals on 'Slow Walking' are girl-group-pop inspired and some of Kevin's acoustic moments echo Woods' folkier touches - but the album is a brilliant synthesis of styles which stamps the Babies' individual vision all over them. Start with the best: 'Moonlight Mile', a rattling blast of careering indiepop, is the best use of two-and-a-half minutes of your life this year. And it's nearly matched by the addictively jangling 'Baby' and the Pixies-esque 'Mess Me Around', which surprises with the venom in its lyrics: "you're a dumb fuck, you stupid fucking kid". In fact there are a lot of surprises; 'Mean' channels Kevin's inner Leonard Cohen with an acoustic ballad full of "visions of violence" and 'Wandering' has the same haunted blues style as Jeffrey Lee Pierce with the addition of a mournful, sighing cello. Meanwhile 'On My Team' has flashes of Roxy Music glam and Cassie's 'See The Country' is indiepop taken to another level with all sorts of pimped up arrangements.

If I were a colleague of the Babies' in other bands, I wouldn't be figuring on seeing much of them any time soon. The songs are so good that the Babies should be out promoting them and establishing themselves as a formidable presence in their own right, not just as adjuncts of others. This is a rocked-up popfest of a record, which would be great in any year but especially in one like this that hasn't exactly been blessed with great records.