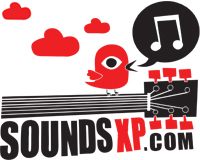 HOME
REVIEWS
albums
singles/downloads
gigs
demos
NEWS
INTERVIEWS
FREE MP3s
STREAMED MUSIC
MUSIC VIDEOS
FORUM
LINKS
ABOUT US
CONTACT US
SEARCH
- RSS Feed
SoundsXP Presents
On Our iPod
Latest Forum Posts
Where is Milchman?
- replies (21)
Sounds XP Pub Crawl 13th March 2014 - LDN
- replies (4)
The Next Soiree
- replies (18)
Spam
- replies (65)
The new telly thread
- replies (10)
New Music Every Day
- replies (1291)
7 Mar Fortuna POP! Alldayer @ The Shacklewell Arms, London
- replies (0)
PLEASE READ
- replies (6)
R.I.P Steve Strange
- replies (1)
Best fictional music acts.
- replies (26)
Lovestreams (Will Sheff)




Shock Corridor

Free MP3

Article written by Kev W - Jan 25, 2013

Okkervil River and former Shearwater man Will Sheff made an album away from the constrains of any bands with not real intention of releasing it. After a few friends heard what he'd come up with he was soon persuaded to make it public. The project will be called Lovestreams and here's first track 'Shock Corridor'.