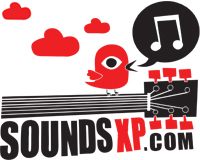 HOME
REVIEWS
albums
singles/downloads
gigs
demos
NEWS
INTERVIEWS
FREE MP3s
STREAMED MUSIC
MUSIC VIDEOS
FORUM
LINKS
ABOUT US
CONTACT US
SEARCH
- RSS Feed
SoundsXP Presents
On Our iPod
Latest Forum Posts
Where is Milchman?
- replies (11)
Sounds XP Pub Crawl 13th March 2014 - LDN
- replies (3)
The Next Soiree
- replies (18)
Spam
- replies (65)
The new telly thread
- replies (10)
New Music Every Day
- replies (1291)
7 Mar Fortuna POP! Alldayer @ The Shacklewell Arms, London
- replies (0)
PLEASE READ
- replies (6)
R.I.P Steve Strange
- replies (1)
Best fictional music acts.
- replies (26)
The Boxing Lesson




Eastside Possibilities

Free MP3

Article written by Kev W - Feb 27, 2013

The music world is about to descend on Austin for SXSW, but locals The Boxing Lesson won't have to travel far as it's their home town. They'll be launching new album 'Big Hits' in the process, if you nip over here you can download 'Eastside Possibilities' for free.