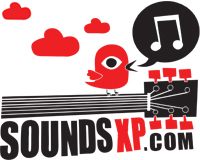 HOME
REVIEWS
albums
singles/downloads
gigs
demos
NEWS
INTERVIEWS
FREE MP3s
STREAMED MUSIC
MUSIC VIDEOS
FORUM
LINKS
ABOUT US
CONTACT US
SEARCH
- RSS Feed
SoundsXP Presents
On Our iPod
Latest Forum Posts
Where is Milchman?
- replies (19)
Sounds XP Pub Crawl 13th March 2014 - LDN
- replies (4)
The Next Soiree
- replies (18)
Spam
- replies (65)
The new telly thread
- replies (10)
New Music Every Day
- replies (1291)
7 Mar Fortuna POP! Alldayer @ The Shacklewell Arms, London
- replies (0)
PLEASE READ
- replies (6)
R.I.P Steve Strange
- replies (1)
Best fictional music acts.
- replies (26)
The Chefs dish up a tasty best of




Article written by Paul M - Feb 11, 2012

80s indiepop pioneers The Chefs have a 24 track compilation of everything they ever did on the way, titled Records & Tea: the Best of the Chefs. It includes 2 John Peel sessions, one Richard Skinner session and all their Attrix Records recordings and will be released on 23 April 2012. It was also feature sleeve notes by Everett True.

After The Chefs had morphed into Skat they disbanded and Helen went onto success and a major label deal with Helen And The Horns, she now plays solo and has released several solo albums.