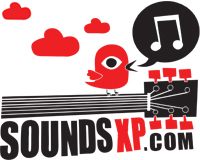 HOME
REVIEWS
albums
singles/downloads
gigs
demos
NEWS
INTERVIEWS
FREE MP3s
STREAMED MUSIC
MUSIC VIDEOS
FORUM
LINKS
ABOUT US
CONTACT US
SEARCH
- RSS Feed
SoundsXP Presents
Next show:

BAD FRIDAY!
Acts tbc

The Windmill, Brixton
Good Friday 2017, 3pm till late



On Our iPod
Latest Forum Posts
Where did everyone go?
- replies (0)
Support a good cause, see some great bands and win stuff!!
- replies (0)
Masonics + Baron Four + Ye Nuns + raffle!
- replies (0)
End of the Road 2016 - hits and misses
- replies (1)
17/9 Walthamstow Festival Indie Alldayer - Free!
- replies (0)
RIP David Bowie
- replies (7)
7/9 LDN Steven James Adams+Papernut Cambridge+Bill Botting
- replies (0)
Sat 6 Aug, London - Shake The Shacklewell IV
- replies (0)
Sounds XP Masters Fantasy league 2016/17
- replies (0)
LDN 20/8 Miracle Legion + Darren Hayman @ Oslo, Hackney
- replies (0)
Cold In Berlin




White Horse EP

2076 Records

Article written by Ged M - Oct 31, 2011

Cold In Berlin take no prisoners. Their post-punk meets Seattle grunge sound (imagine Siouxsie & the Banshees in a face-off with Hole) is a full-on earbashing but the scars are soothed by the melodies. 'White Horse' is the best song on their Give me Walls album, its sneering and aggressive lyrics balanced by a memorable, killer chorus which is spat out like bullets. The other tracks on the EP are remixes, including the 'White Horse' Witch House remix by The Heretics (though the slabs of synths are almost disco) and producer Pete Baker's banging efforts on 'If You Take Me Apart' that sounds like an ecstatic Chemical Brothers.