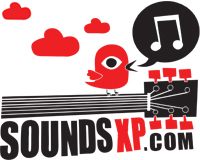 HOME
REVIEWS
albums
singles/downloads
gigs
demos
NEWS
INTERVIEWS
FREE MP3s
STREAMED MUSIC
MUSIC VIDEOS
FORUM
LINKS
ABOUT US
CONTACT US
SEARCH
- RSS Feed
SoundsXP Presents
On Our iPod
Latest Forum Posts
Where is Milchman?
- replies (19)
Sounds XP Pub Crawl 13th March 2014 - LDN
- replies (4)
The Next Soiree
- replies (18)
Spam
- replies (65)
The new telly thread
- replies (10)
New Music Every Day
- replies (1291)
7 Mar Fortuna POP! Alldayer @ The Shacklewell Arms, London
- replies (0)
PLEASE READ
- replies (6)
R.I.P Steve Strange
- replies (1)
Best fictional music acts.
- replies (26)
Fair Ohs




Salt Flats

X Ray Recordings

Article written by Ged M - Feb 15, 2012

Our favourite indiekids-with-African-rhythms come up trumps again with a single pressed on a flexi-postcard! And both tracks on the flexi are up to their usual excellent standard. 'Salt Flats' is a neat mix of sweet textures, with Eastern-sounding guitars and percussion predominating, which bursts into a suitably uplifting chorus: "let yourself be overwhelmed". On the brilliant instrumental 'Gold Hill', it's instantly clear from the fuzzy instrumentation that someone has been listening to Turkish psych-pop. Delight-ful!