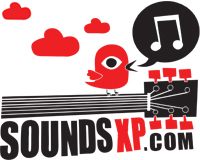 HOME
REVIEWS
albums
singles/downloads
gigs
demos
NEWS
INTERVIEWS
FREE MP3s
STREAMED MUSIC
MUSIC VIDEOS
FORUM
LINKS
ABOUT US
CONTACT US
SEARCH
- RSS Feed
SoundsXP Presents
Next show:

BAD FRIDAY!
Acts tbc

The Windmill, Brixton
Good Friday 2017, 3pm till late



On Our iPod
Latest Forum Posts
Support a good cause, see some great bands and win stuff!!
- replies (0)
Masonics + Baron Four + Ye Nuns + raffle!
- replies (0)
End of the Road 2016 - hits and misses
- replies (1)
17/9 Walthamstow Festival Indie Alldayer - Free!
- replies (0)
RIP David Bowie
- replies (7)
7/9 LDN Steven James Adams+Papernut Cambridge+Bill Botting
- replies (0)
Sat 6 Aug, London - Shake The Shacklewell IV
- replies (0)
Sounds XP Masters Fantasy league 2016/17
- replies (0)
LDN 20/8 Miracle Legion + Darren Hayman @ Oslo, Hackney
- replies (0)
LDN 22/7 Martha + Trust Fund + Neurotic Fiction @ The Dome
- replies (0)
Isnaj Dui




Collision/Detection v8

Front & Follow

Article written by Michael H - Feb 27, 2013

Here we have another essential transmission from the sound laboratories of Front & Follow records; this time, from the mind of Katie English (aka Isnaj Dui) and her acoustic/electronic manipulations.

Using processed flute and other instruments to augment the shared pot of samples that comprise all 'Collision/Detection' releases, she weaves a rich tapestry of dark and captivating ambient noise music. 'North' recalls KTL's 'V' with its trembling string tension and sharp granulated humming and sighing, and what may be a violin scrapes like a rusty gate moving in a breeze. 'South' seems to revolve around human breaths buried in the scuzz of an industrial rumble. 'East' is less troubling, full of Vangelis cloud puffs of gauzy synth and bird-like chirrups. 'West' acts as a companion to BLK TAG's contribution to the series; English takes the baton and leads the tolling procession of animal-headed weirdoes deeper into the blighted woods, a fire crackle of contorted software surrounding them like falling cinders.

This EP explores the interaction between the rumble of industrial noise, the sample manipulation of laptop electronica and the sustained bowed metal whispers of avant chamber works. It occasionally sounds like Hacker Farm reworking Ligeti for a remake of 2001; this, by the way, is a very good thing. V8 is another excellent release from this sadly soon to finish series.