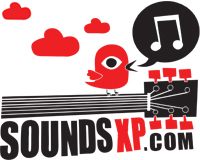 HOME
REVIEWS
albums
singles/downloads
gigs
demos
NEWS
INTERVIEWS
FREE MP3s
STREAMED MUSIC
MUSIC VIDEOS
FORUM
LINKS
ABOUT US
CONTACT US
SEARCH
- RSS Feed
SoundsXP Presents
Next show:

BAD FRIDAY!
Acts tbc

The Windmill, Brixton
Good Friday 2017, 3pm till late



On Our iPod
Latest Forum Posts
Where did everyone go?
- replies (1)
Support a good cause, see some great bands and win stuff!!
- replies (0)
Masonics + Baron Four + Ye Nuns + raffle!
- replies (0)
End of the Road 2016 - hits and misses
- replies (1)
17/9 Walthamstow Festival Indie Alldayer - Free!
- replies (0)
RIP David Bowie
- replies (7)
7/9 LDN Steven James Adams+Papernut Cambridge+Bill Botting
- replies (0)
Sat 6 Aug, London - Shake The Shacklewell IV
- replies (0)
Sounds XP Masters Fantasy league 2016/17
- replies (0)
LDN 20/8 Miracle Legion + Darren Hayman @ Oslo, Hackney
- replies (0)
Slate Islands




You Are The One

Blang

Article written by Kev W - Apr 11, 2011

Upon first hearing the fairly orthodox opening of Slate Islands debut single, alarm bells start to ring. These are soon silenced as Polly MacLean's vocals kick in and the breezy folk traditionalism reveals a dark heart beating below the surface. The child-like line "I want to kiss you on the mouth" is followed closely by "I want to take you home, I want to bury you under the patio." Sinister.

B-side 'The Plunge' also doesn't stray too far from the Celtic folk blueprint, but again contains enough energy and life to carry it through – surprising when it seems to be about a grieving widow drunkenly contemplating drowning herself.

Traditional in sound though it may be, Slate Islands first release is well executed, witty and more than a little disturbing. You wonder what other dark tales you'll find lurking when the album drops later in the year.