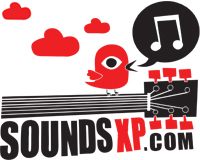 HOME
REVIEWS
albums
singles/downloads
gigs
demos
NEWS
INTERVIEWS
FREE MP3s
STREAMED MUSIC
MUSIC VIDEOS
FORUM
LINKS
ABOUT US
CONTACT US
SEARCH
- RSS Feed
SoundsXP Presents
Next show:

BAD FRIDAY!
Acts tbc

The Windmill, Brixton
Good Friday 2017, 3pm till late



On Our iPod
Latest Forum Posts
Where did everyone go?
- replies (0)
Support a good cause, see some great bands and win stuff!!
- replies (0)
Masonics + Baron Four + Ye Nuns + raffle!
- replies (0)
End of the Road 2016 - hits and misses
- replies (1)
17/9 Walthamstow Festival Indie Alldayer - Free!
- replies (0)
RIP David Bowie
- replies (7)
7/9 LDN Steven James Adams+Papernut Cambridge+Bill Botting
- replies (0)
Sat 6 Aug, London - Shake The Shacklewell IV
- replies (0)
Sounds XP Masters Fantasy league 2016/17
- replies (0)
LDN 20/8 Miracle Legion + Darren Hayman @ Oslo, Hackney
- replies (0)
Cosines




Oscillations

Fika Recordings

Article written by Ged M - Aug 4, 2014

Formed after a Stereo Totale gig, Cosines might fit the profile of an indiepop band but have a range of random influences from the 60s and 70s. Although described as a "mathematical band" – check the Legendre Polinominals diagram on the album sleeve – they're more imprecise and therefore more human and interesting than that. Songs deal with relationships but mostly from a position of strength rather than a drying-your-eyes perspective: just check 'Nothing More Than A Feeling' for a celebration of short-term hook-ups.

The band was put together by Alice Hubley and Simon Nelson, with Daniel Chapman and The Late Jonny Drums (both ex-Loves like Alice) and Kajsa Tretow (of A Smile And A Ribbon). The thrusting rhythms of the opener 'Out Of The Fire' is a real highlight showing off the influence of the United States of America, while Alice's vocals on this and a number of others – notably 'Runaway' – have a strong, cool, empowered female perspective that reminds you of Debbie Harry in early Blondie days. 'Lookout Mountain Drive' has an awesome choogling rhythm while 'pop-in-court' is like Joe Meek in space, weird wibbling synths and Gabe Saucedo's marimba transfixing you for three minutes until vocals parachute in for the last 30 seconds. Ladybug Transistor's Gary Olson lends sweet trumpet to the insidiously catchy 'Misguide Me' and the album closes with a 60s style torch song 'Our Ghosts'.

Catchy, new wavey, but with bursts of electronic trickery, Oscillations turns indiepop on its end and comes up with cultured pop that even the innumerate can understand.