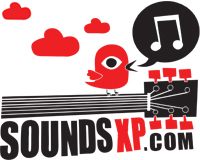 HOME
REVIEWS
albums
singles/downloads
gigs
demos
NEWS
INTERVIEWS
FREE MP3s
STREAMED MUSIC
MUSIC VIDEOS
FORUM
LINKS
ABOUT US
CONTACT US
SEARCH
- RSS Feed
SoundsXP Presents
Next show:

BAD FRIDAY!
Acts tbc

The Windmill, Brixton
Good Friday 2017, 3pm till late



On Our iPod
Latest Forum Posts
Where did everyone go?
- replies (0)
Support a good cause, see some great bands and win stuff!!
- replies (0)
Masonics + Baron Four + Ye Nuns + raffle!
- replies (0)
End of the Road 2016 - hits and misses
- replies (1)
17/9 Walthamstow Festival Indie Alldayer - Free!
- replies (0)
RIP David Bowie
- replies (7)
7/9 LDN Steven James Adams+Papernut Cambridge+Bill Botting
- replies (0)
Sat 6 Aug, London - Shake The Shacklewell IV
- replies (0)
Sounds XP Masters Fantasy league 2016/17
- replies (0)
LDN 20/8 Miracle Legion + Darren Hayman @ Oslo, Hackney
- replies (0)
David Cronenberg's Wife




Hypnagogues

Blang Records

Article written by Ged M - Nov 12, 2009

The scene everyone remembers in Goodfellas is Joe Pesci's character flipping in an instant: "I'm funny how? I mean funny like I'm a clown, I amuse you? I make you laugh, I'm here to fuckin' amuse you?" There are times here when you get the same sense of comedy-turned-danger from Tom Mayne and company on their second album; one moment you're embracing their strange poetry ('Can't Keep Doing What You Do') or laughing at 'The Lou Reed Song' ("I even liked him when he had a guy on stage with him doing Tai Chi"), next song you're catapulted into some bluesy tale of jealousy, paranoia and relationship breakdown ('Fight Song') or battling a sense of desperation in 'Make Me A Channel of Your Peace' (an apocalyptic rereading of St Francis's prayer).

It's a breathtaking musical and emotional rollercoaster ride. The best track is the stream of consciousness 'Sweden', where the band show off their mastery of repetition, repetition, repetition. There's a hint of country and western, some frantic punk, even the sound of a very creepy carnival on 'You Should've Closed The Curtain'. But it's hard to find an adequate comparison for David Cronenberg's Wife - perhaps the Nightingales, the Fall or a Bad Seeds gone rotten - as they're a law unto themselves. There isn't a song here you can ignore but this band does like rolling around in the shit - luckily they keep on finding these little gems for us.