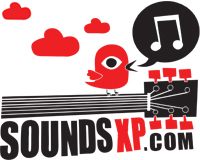 HOME
REVIEWS
albums
singles/downloads
gigs
demos
NEWS
INTERVIEWS
FREE MP3s
STREAMED MUSIC
MUSIC VIDEOS
FORUM
LINKS
ABOUT US
CONTACT US
SEARCH
- RSS Feed
SoundsXP Presents
Next show:

BAD FRIDAY!
Acts tbc

The Windmill, Brixton
Good Friday 2017, 3pm till late



On Our iPod
Latest Forum Posts
Where did everyone go?
- replies (0)
Support a good cause, see some great bands and win stuff!!
- replies (0)
Masonics + Baron Four + Ye Nuns + raffle!
- replies (0)
End of the Road 2016 - hits and misses
- replies (1)
17/9 Walthamstow Festival Indie Alldayer - Free!
- replies (0)
RIP David Bowie
- replies (7)
7/9 LDN Steven James Adams+Papernut Cambridge+Bill Botting
- replies (0)
Sat 6 Aug, London - Shake The Shacklewell IV
- replies (0)
Sounds XP Masters Fantasy league 2016/17
- replies (0)
LDN 20/8 Miracle Legion + Darren Hayman @ Oslo, Hackney
- replies (0)
Husky Rescue




The Long Lost Friend (special edition)

Catskills Records

Article written by Ged M - Apr 24, 2015

This is a mixed bag of electronica from Finland's Husky Rescue (a.k.a. Marko Nyberg), from folkatronica to EDM to experimental soundscapes over two discs. The first CD includes the Long Lost Friend release on his own El Camino label in 2013, bundled together with various 7" releases. 'Restless Feet' has a little Arthur Russell artiness about it and 'Under Friendly Fire' is melodic, ethereal electronica while 'Tree House' has a catchy dancefloor rhythm and 'Deep Forest Green' is at the poppier end of dance music. All these tracks are enhanced by the charismatic presence and floaty vocals of Swedish singer Johanna Kalen.

The second CD is missing Kalen and adds composer Antony Bentley for something more ambient and experimental. It's a more recent work than The Long Lost Friend and the loss of the folkiness gives it less of an immediate impact but there are some nice touches: 'Wind In The Willows II' is a more playful reconstruction of a song from The Long Lost Friend while 'Far From The Storm' begins as sweet and delicate pop and then takes on a more dramatic face. It's an attractive blend of melancholy electronica, warm folky sounds and sweeping cinematic gestures than gives ambient pop a good name.