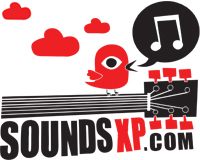 HOME
REVIEWS
albums
singles/downloads
gigs
demos
NEWS
INTERVIEWS
FREE MP3s
STREAMED MUSIC
MUSIC VIDEOS
FORUM
LINKS
ABOUT US
CONTACT US
SEARCH
- RSS Feed
SoundsXP Presents
Next show:

BAD FRIDAY!
Acts tbc

The Windmill, Brixton
Good Friday 2017, 3pm till late



On Our iPod
Latest Forum Posts
Where did everyone go?
- replies (0)
Support a good cause, see some great bands and win stuff!!
- replies (0)
Masonics + Baron Four + Ye Nuns + raffle!
- replies (0)
End of the Road 2016 - hits and misses
- replies (1)
17/9 Walthamstow Festival Indie Alldayer - Free!
- replies (0)
RIP David Bowie
- replies (7)
7/9 LDN Steven James Adams+Papernut Cambridge+Bill Botting
- replies (0)
Sat 6 Aug, London - Shake The Shacklewell IV
- replies (0)
Sounds XP Masters Fantasy league 2016/17
- replies (0)
LDN 20/8 Miracle Legion + Darren Hayman @ Oslo, Hackney
- replies (0)
John Howard and the Night Mail




John Howard and the Night Mail

Tapete Records

Article written by Ged M - Sep 15, 2015

John Howard might have been the next big thing in 1975 but his debut album, 'Kid In A Big World', which identified him as an Elton John-style pianist/ singer/ songwriter who could conjure vivid vignettes in his songs, didn't get airplay - so CBS pulled the promotional plug, leaving Howard in 30 years of limbo. Reviewing a gig in 2004 to promote the first-ever CD release of the album, the Guardian glowingly described Howard as a "rococo glam balladeer" and a reminder "of a time when pop music was extravagantly effeminate".

Also in the audience at that gig was Darren Hayman (alongside Pete Astor and Lawrence from Felt) who eventually passed on a copy of the record to Robert Rotifer. To cut a long story short, Rotifer persuaded Howard to return from self-imposed exile in Spain and record a new album with Rotifer and band, which includes Ian Button (Death In Vegas, Thrashing Doves) and Andy Lewis (DJ and bass player for Paul Weller).

The echoes of 'Kid In A Big World' are there in the slightly camp cabaret of 'This Song' and the detailed character portrait of 'Deborah Fletcher', while 'In The Light Of Fires Burning' hymns the songwriters who've created the magic of pop, from Sedaka to Goffin & King, Joe Meek to Pink Floyd. But there's much more to the album, including the sweetly orchestrated baroque pop of 'Before' (about getting old without any sense of loss or regret) and the defiant 'Intact And Smiling', the catchiest song on the record. 'Tip Of Your Shoe' attacks the self-righteous and small-minded in an Oasis-like anthemic big pop ballad while 'Safety In Numbers' describes the homophobia that he's encountered, reminding you that, when he started, he was gay and camp at a time when Bowie's androgyny was barely acceptable and Elton John and Freddie Mercury weren't out. All songs are by Howard with one or other member of The Night Mail with the exception of his reverent but powerfully sung cover of Roddy Frame's 'Small World'.

Throughout the record Howard's piano and voice is at the core, with his bandmates adding colour and tone but never overshadowing their centrepiece. The record still bears the hallmark of a musician coming of age in the mid-1970s but today's music scene is so fluid, unfussy of chronology and obsessed by deconstruction that these meaning-laden songs probably have a much greater resonance now. The quality of this album suggests that he'll get the long overdue attention that his music warrants. It feels like another victory for tortoise over hare.