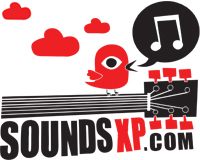 HOME
REVIEWS
albums
singles/downloads
gigs
demos
NEWS
INTERVIEWS
FREE MP3s
STREAMED MUSIC
MUSIC VIDEOS
FORUM
LINKS
ABOUT US
CONTACT US
SEARCH
- RSS Feed
SoundsXP Presents
Next show:

BAD FRIDAY!
Acts tbc

The Windmill, Brixton
Good Friday 2017, 3pm till late



On Our iPod
Latest Forum Posts
Where did everyone go?
- replies (0)
Support a good cause, see some great bands and win stuff!!
- replies (0)
Masonics + Baron Four + Ye Nuns + raffle!
- replies (0)
End of the Road 2016 - hits and misses
- replies (1)
17/9 Walthamstow Festival Indie Alldayer - Free!
- replies (0)
RIP David Bowie
- replies (7)
7/9 LDN Steven James Adams+Papernut Cambridge+Bill Botting
- replies (0)
Sat 6 Aug, London - Shake The Shacklewell IV
- replies (0)
Sounds XP Masters Fantasy league 2016/17
- replies (0)
LDN 20/8 Miracle Legion + Darren Hayman @ Oslo, Hackney
- replies (0)
Mikal Cronin




MCIII

Merge Records

Article written by Ged M - May 24, 2015

Mikal Cronin has gone big with his third solo LP. Opening track 'Turn Around' is a signal of intent, an orchestrated and emotional piece of complex pop that sounds a little like Andrew Bird, and showing off his formal music qualifications from CalArts. 'Made My Mind Up' is thumping powerpop with a sweet little guitar riff and then comes 'Say', a blitzkrieg of brilliantly arranged melodic garage rock where brass lines shadow guitars for anthemic effect. 'Feel Like' sounds like Alex Chilton, just Mikal and guitar until it bursts into full, orchestrated technicolour. Side One then ends with the string-soaked melancholy of 'I've Been Loved', another of his broken relationship songs.

Discussing 'sides' as if MCIII is vinyl-only seems appropriate in this context as his album sequencing seems like it's been sweated over in the old school style. The whole of the second side is given over to a six-song suite of one-word titles, largely about the pressures of moving to a new city. 'Alone' is ambitiously arranged, full of mournful horns and moody strings but with the same melodic core that cuts through the album. The stompy powerpop of 'Gold' sets your heart racing and 'Ready' is fast and energetic pop with a killer chorus, before the baroque pop 'Different' changes the mood completely and the elegant piano and acoustic guitar of 'Circle' closes the record on an almost Americana note.

It's skillfully put together (a calling card for his producer/ arranger roles) and is a solid listen, with no filler and a couple of blisteringly standout tracks.