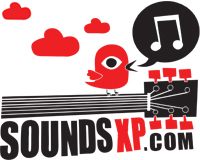 HOME
REVIEWS
albums
singles/downloads
gigs
demos
NEWS
INTERVIEWS
FREE MP3s
STREAMED MUSIC
MUSIC VIDEOS
FORUM
LINKS
ABOUT US
CONTACT US
SEARCH
- RSS Feed
SoundsXP Presents
Next show:

BAD FRIDAY!
Acts tbc

The Windmill, Brixton
Good Friday 2017, 3pm till late



On Our iPod
Latest Forum Posts
Where did everyone go?
- replies (0)
Support a good cause, see some great bands and win stuff!!
- replies (0)
Masonics + Baron Four + Ye Nuns + raffle!
- replies (0)
End of the Road 2016 - hits and misses
- replies (1)
17/9 Walthamstow Festival Indie Alldayer - Free!
- replies (0)
RIP David Bowie
- replies (7)
7/9 LDN Steven James Adams+Papernut Cambridge+Bill Botting
- replies (0)
Sat 6 Aug, London - Shake The Shacklewell IV
- replies (0)
Sounds XP Masters Fantasy league 2016/17
- replies (0)
LDN 20/8 Miracle Legion + Darren Hayman @ Oslo, Hackney
- replies (0)
Sergeant Buzfuz




Balloons For Thin Linda

Blang

Article written by Kev W - May 30, 2015

Following on from an album dedicated to chronicling the sometimes less-than-holy history of the early papacy with 'Go To The Devil And Shake Yourself', it's somewhat fitting that the latest from indie-folk collective Sergeant Buzfuz is tagged in iTunes simply as "pop". Sure, it's not chart music, but November's single 'Gold Feelings' gave us a sneak preview that indicated more accessible songs might just lay ahead, and for the most part this is exactly what 'Balloons For Thin Linda' is about. The fascination with history isn't totally left behind though, as the curious and jaunty 'Infinite Kingdom Of Dirt' tackles famous monarchs of the past such as "Henry VIII and his festering leg" or "mad king George and his mandrake mind", but there's a more current reason for this. We reach the line "throw them outside Starbucks, make them beg" and then a social commentary about the state of existing class divisions and a political system that favours certain individuals over others takes over. We may not be a feudal system by name anymore, but many things remain the same.

Single 'S6 Girls' is also a social commentary of sorts with its tales of drunken nights out and the ensuing mess (S6 being a Sheffield postcode, the original home of songwriter Joe Murphy). There's something inherently sad about the story, despite the often witty lyrics. 'House Of Spirits' is another single contender, as it seemingly keeps trying to morph into The Beatles' 'Here, There and Everywhere' during the verse but ducks out at the last minute for a memorable chorus. One of the more interesting songs is the album's title-track which sees Sergeant Buzfuz entering familiarly folky territory with a dose of contemporary indie, something which is hardly uncommon given their back catalogue. It's as catchy as much of the record, although the surprise influences of dub and ska bring a twist that's unexpected but works a treat – and the ending isn't unlike something from an early Pink Floyd tune.

On paper it seems odd to include both tracks from 2011 double A-side single 'Danny's Room' and 'Molly's Bar', but they fit like a glove and are not here to merely fill space. Despite only being relatively recent, time has been kind to both tracks. With so many highlights to choose from, picking a favourite is something of a challenge, but at a push 'Move, Carmelita' might just win thanks to a sing-along chorus that makes for an uplifting listen even though we're hearing about a sad life of prostitution and drugs. It may be well over a decade since Sergeant Buzfuz began putting out music, but on the evidence of 'Balloons For Thin Linda' they have plenty of gas left in the tank.