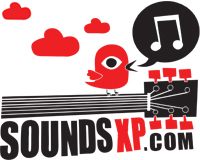 HOME
REVIEWS
albums
singles/downloads
gigs
demos
NEWS
INTERVIEWS
FREE MP3s
STREAMED MUSIC
MUSIC VIDEOS
FORUM
LINKS
ABOUT US
CONTACT US
SEARCH
- RSS Feed
SoundsXP Presents
Next show:

BAD FRIDAY!
Acts tbc

The Windmill, Brixton
Good Friday 2017, 3pm till late



On Our iPod
Latest Forum Posts
Where did everyone go?
- replies (0)
Support a good cause, see some great bands and win stuff!!
- replies (0)
Masonics + Baron Four + Ye Nuns + raffle!
- replies (0)
End of the Road 2016 - hits and misses
- replies (1)
17/9 Walthamstow Festival Indie Alldayer - Free!
- replies (0)
RIP David Bowie
- replies (7)
7/9 LDN Steven James Adams+Papernut Cambridge+Bill Botting
- replies (0)
Sat 6 Aug, London - Shake The Shacklewell IV
- replies (0)
Sounds XP Masters Fantasy league 2016/17
- replies (0)
LDN 20/8 Miracle Legion + Darren Hayman @ Oslo, Hackney
- replies (0)
The Chills




Silver Bullets

Fire Records

Article written by Ged M - Nov 8, 2015

It's been nearly 20 years since their last new album Sunburst and 35 years since they first formed (I say "they" but I mean Martin Phillipps and his revolving posse of bandmates) yet the brand new Chills material sounds as good as anything from their past – the same melodic gifts, the same off-kilter catchiness that defined "Dunedin-pop" for the world. Although the last reference point is 1996's Sunburst, there are echoes of the Chills from 30-something years ago, though much better recorded. 'Warm Waveform', for example, has the same reverby guitar and swirly keyboards combo, the same floaty feel, plus Phillipps' Kiwi-accented caress of a voice. Wonderful!

There are some heavy social and ecological themes but they're delivered in a digestible way. 'Underwater Wasteland' is a warning about what we're doing to the seas while 'Aurora Corona' (the Southern Lights) is a prayer for mercy from the earth goddess, set in a whirl of upbeat pop. 'Pyramid/ When The Poor Can Reach The Moon' lasts 8 minutes and is a game of two halves: a complex web of geopolitical themes that resolves itself into pretty and optimistic baroque pop. 'America Says Hello' sugars its message about the state of the world and running out of time with some glorious bouncy pop moments while 'Molten Gold' ends the record in a slightly naïve but ultra-optimistic manner, the singer happy for the gifts he has.

It's a brilliant return, treating us to new songs when the other new material in the last year or two has been a live reworking of old favourites and fantastic Peel Session versions of classic Chills tunes. Phillipps is on fire, and he even gets away with using a children's choir on 'Tomboy', displaying a pop-sureness that makes every second of Silver Bullets a joy. The legends never lost it.