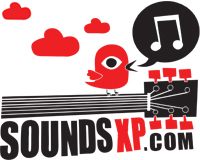 HOME
REVIEWS
albums
singles/downloads
gigs
demos
NEWS
INTERVIEWS
FREE MP3s
STREAMED MUSIC
MUSIC VIDEOS
FORUM
LINKS
ABOUT US
CONTACT US
SEARCH
- RSS Feed
SoundsXP Presents
Next show:

BAD FRIDAY!
Acts tbc

The Windmill, Brixton
Good Friday 2017, 3pm till late



On Our iPod
Latest Forum Posts
Where did everyone go?
- replies (1)
Support a good cause, see some great bands and win stuff!!
- replies (0)
Masonics + Baron Four + Ye Nuns + raffle!
- replies (0)
End of the Road 2016 - hits and misses
- replies (1)
17/9 Walthamstow Festival Indie Alldayer - Free!
- replies (0)
RIP David Bowie
- replies (7)
7/9 LDN Steven James Adams+Papernut Cambridge+Bill Botting
- replies (0)
Sat 6 Aug, London - Shake The Shacklewell IV
- replies (0)
Sounds XP Masters Fantasy league 2016/17
- replies (0)
LDN 20/8 Miracle Legion + Darren Hayman @ Oslo, Hackney
- replies (0)
Psychedelic Horseshit




New Wave Hippies

Half Machine Records

Article written by Mary B - Jun 23, 2008

Psychedelic Horseshit is not my opinion of this band though it comes close. No, it's their name and you have to ask yourself why? Ah, I see now. The press release says that when they were asked for their name the singer/guitarist Matt replied, 'Just call us Psychedelic Horseshit.' The rest is history, as they say. Or a steaming pile of horse dung if you ask me. There are five songs on offer and I really tried to listen to them.

I'm all for bands straying off the path of normality but these two abandon the path for good and run into the forest of stupid, painful music. Imagine being pissed with a mate with a drum kit, guitar and your voices to hand. Now just imagine playing and singing about anything with no clear idea of what you want to achieve. That's what this effort is. The only redeeming factor is the song 'Portals (5am demo)' which could have been a really interesting release but gets ruined by self-indulgence.

I could of course be wrong and overlooking the 21st century version of musical genius types. I don't think that I am though. Do yourself a favour and avoid this because will you like them? Neigh.