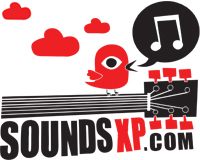 HOME
REVIEWS
albums
singles/downloads
gigs
demos
NEWS
INTERVIEWS
FREE MP3s
STREAMED MUSIC
MUSIC VIDEOS
FORUM
LINKS
ABOUT US
CONTACT US
SEARCH
- RSS Feed
SoundsXP Presents
Next show:

BAD FRIDAY!
Acts tbc

The Windmill, Brixton
Good Friday 2017, 3pm till late



On Our iPod
Latest Forum Posts
Where did everyone go?
- replies (0)
Support a good cause, see some great bands and win stuff!!
- replies (0)
Masonics + Baron Four + Ye Nuns + raffle!
- replies (0)
End of the Road 2016 - hits and misses
- replies (1)
17/9 Walthamstow Festival Indie Alldayer - Free!
- replies (0)
RIP David Bowie
- replies (7)
7/9 LDN Steven James Adams+Papernut Cambridge+Bill Botting
- replies (0)
Sat 6 Aug, London - Shake The Shacklewell IV
- replies (0)
Sounds XP Masters Fantasy league 2016/17
- replies (0)
LDN 20/8 Miracle Legion + Darren Hayman @ Oslo, Hackney
- replies (0)
Allah-Las/ Dead Coast




London Dingwalls

Article written by Ged M - May 30, 2013

Dead Coast seem to be an English analogue of the Allah-Las, with a sound that mixes psych-, surf- and garage-rock although, with all those mid-song tempo changes, they also come across as devotees of the Doors. This is my first exposure to them and they have real potential, though they're still refining their sound and image – I'm not sure if the singer really needs to wear sunglasses whenever he sings.

The band are former employees of Ameoba Records in San Francisco but the sound of Allah-Las never appears studied or paint-by-numbers. If you want real retro there are hundreds of bands who will sound exactly like they just emerged from their parents' garage to audition for a mid-West mid-60s record label, but the Allah-Las have a fluid sound that takes some cues from classic Cali-rock and then freshens and modernises them. Their music has elements of everything we like, and then they take it up another level. This is best illustrated live; here they show their enjoyment of being on stage, changing roles and swapping instruments, giving new life to the songs. Their surfy instrumentals – 'Sacred Sands' being the standout – are compelling, while 'Don't You Forget It' and 'Catamaran' inspire wild bopping among a packed Dingwalls and they janglesome 'Sandy' is perhaps the best of the bunch. They're not an overly-expressive foursome but you keep your eyes fixed to them, keen to discover how they make what they do sound so good. Expect to find them on much larger stages this summer.