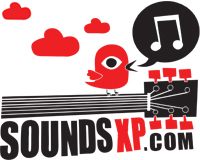 HOME
REVIEWS
albums
singles/downloads
gigs
demos
NEWS
INTERVIEWS
FREE MP3s
STREAMED MUSIC
MUSIC VIDEOS
FORUM
LINKS
ABOUT US
CONTACT US
SEARCH
- RSS Feed
SoundsXP Presents
Next show:

BAD FRIDAY!
Acts tbc

The Windmill, Brixton
Good Friday 2017, 3pm till late



On Our iPod
Latest Forum Posts
Where did everyone go?
- replies (0)
Support a good cause, see some great bands and win stuff!!
- replies (0)
Masonics + Baron Four + Ye Nuns + raffle!
- replies (0)
End of the Road 2016 - hits and misses
- replies (1)
17/9 Walthamstow Festival Indie Alldayer - Free!
- replies (0)
RIP David Bowie
- replies (7)
7/9 LDN Steven James Adams+Papernut Cambridge+Bill Botting
- replies (0)
Sat 6 Aug, London - Shake The Shacklewell IV
- replies (0)
Sounds XP Masters Fantasy league 2016/17
- replies (0)
LDN 20/8 Miracle Legion + Darren Hayman @ Oslo, Hackney
- replies (0)
Barn Owl




Cafe Oto, London

Article written by Michael H - Apr 20, 2012

The Café Oto continues to prove itself as a fortress of madness in the otherwise grey boredom of the mainstream live music scene.

Cam Deas opened proceedings with an extended piece of part-improvised part-composed acoustic guitar revelations. He seemed at times to be trying to physically manifest the glistening chords that were being thrown around the room. Such was the thickness of sound; it almost achieved a topography I felt I could have walked over. This was profoundly exciting stuff; wrestling every available drop of noise from his 12 strings, Cam Deas poured turbulent storm-chords over the crowd.

This was followed by Antoine Chessex, a Swiss composer and sound artist. He employed a saxophone and laptop to stir up a whirling maelstrom that invoked the disorientating outer reaches of saxperimentation occupied by the likes of Colin Stetson and John Butcher. The steadily accumulating loops fed back Chessex's playing in a mass of harmonic whistles. As the set reached its peak the screeching mass of sound smeared itself into a blur of noise like an audible long-exposure photograph. Chessex was left struggling to make any further impact at all on his monster creation as it slipped its chains and rampaged around the room. My friend was left wondering what Café Oto puts in its cookies.

Barn Owl's performance began with a hum of devotional chant that gradually melted in to a rush of synth drone and amp grit as the duo unleashed screaming guitar Vangelisisms. From the start, torrents of feedback were crafted into what sounded like an aggressive version of Grouper's whispered space rock. At times an enveloping hug, at others a mind scraping scree of noise, the sound was an awesome display of tactile psychedelic shimmer that filled the air with chest filling reverberations.

The whole night made me glad to have ears.