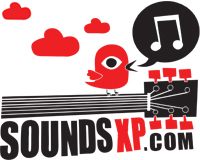 HOME
REVIEWS
albums
singles/downloads
gigs
demos
NEWS
INTERVIEWS
FREE MP3s
STREAMED MUSIC
MUSIC VIDEOS
FORUM
LINKS
ABOUT US
CONTACT US
SEARCH
- RSS Feed
SoundsXP Presents
Next show:

BAD FRIDAY!
Acts tbc

The Windmill, Brixton
Good Friday 2017, 3pm till late



On Our iPod
Latest Forum Posts
Where did everyone go?
- replies (0)
Support a good cause, see some great bands and win stuff!!
- replies (0)
Masonics + Baron Four + Ye Nuns + raffle!
- replies (0)
End of the Road 2016 - hits and misses
- replies (1)
17/9 Walthamstow Festival Indie Alldayer - Free!
- replies (0)
RIP David Bowie
- replies (7)
7/9 LDN Steven James Adams+Papernut Cambridge+Bill Botting
- replies (0)
Sat 6 Aug, London - Shake The Shacklewell IV
- replies (0)
Sounds XP Masters Fantasy league 2016/17
- replies (0)
LDN 20/8 Miracle Legion + Darren Hayman @ Oslo, Hackney
- replies (0)
British Sea Power




Voewood House, Norfolk

Article written by Matt H - Aug 25, 2012

Holt's a place out of time. A village with its own independent and rather posh department store. Where the local ladies (and they definitely are ladies) get super-deferential treatment from the manager of Boots. Just the place for a literary festival. But a place for British Sea Power?

BSP were the musical act of the first evening, quality rather than quantity being the watchword - before the festival had really got going you suspect. As a result there weren't too many people wandering around the beautifully appointed Voewood House and its grounds, several cuts above your usual festy comfort levels. Those that were split into three fairly distinct camps: well-to-do local bohemians, simply well-to-do locals; and BSP fans. Though in truth, given the location and entry price even the BSP fans were, if not exactly well-heeled, at least heeled and, along with the others, towing a number of kids (myself included) – though there was also a heroically pissed and entertaining local friend of the band to keep things pepped up.

In a quick nod to the literary nature of the gathering, frère Wilkinson, Roy, read from his Do It For Your Mum opus, accompanied by an entirely appropriate flautist. And then it was British Sea Power. They can't have played too many times in recent years to such select gathering – especially not one where it was largely safe for children to loiter down the front. (And even be marched there by their strident maters, who proved more than equal to the task of usurping a mosh-pit veteran in the process.) For all the dancing space at the back of the marquee, the sound was great and the set a perfect mix of their bigger hitters with the odd more atmospheric one thrown in. So there was space for the rowdy and angular (and Dostoyevsky-referencing, natch) Apologies To Insect Life as well as the more cinematic sweeps of The Land Beyond and The Great Skua and off-kilter sing-alongs of No Lucifer and Waving Flags. And frankly if you think you've had more fun than leaping about dementedly to Spirit Of St Louis with a six-year old, then you should probably think again. To end, capturing the mood perfectly, they eschewed more lunatic stage antics during the closing noise-fest Rock in A in favour of inviting up a couple of kids from the audience to strap on their guitars and contribute to the racket. Often it's the oddness of BSP which sticks in the mind, but at Voewood even if they didn't exactly convert the masses, they showed themselves capable of winning an away fixture with something to spare.