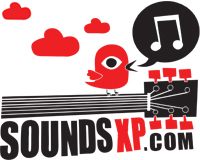 HOME
REVIEWS
albums
singles/downloads
gigs
demos
NEWS
INTERVIEWS
FREE MP3s
STREAMED MUSIC
MUSIC VIDEOS
FORUM
LINKS
ABOUT US
CONTACT US
SEARCH
- RSS Feed
SoundsXP Presents
Next show:

BAD FRIDAY!
Acts tbc

The Windmill, Brixton
Good Friday 2017, 3pm till late



On Our iPod
Latest Forum Posts
Where did everyone go?
- replies (0)
Support a good cause, see some great bands and win stuff!!
- replies (0)
Masonics + Baron Four + Ye Nuns + raffle!
- replies (0)
End of the Road 2016 - hits and misses
- replies (1)
17/9 Walthamstow Festival Indie Alldayer - Free!
- replies (0)
RIP David Bowie
- replies (7)
7/9 LDN Steven James Adams+Papernut Cambridge+Bill Botting
- replies (0)
Sat 6 Aug, London - Shake The Shacklewell IV
- replies (0)
Sounds XP Masters Fantasy league 2016/17
- replies (0)
LDN 20/8 Miracle Legion + Darren Hayman @ Oslo, Hackney
- replies (0)
Dignan Porch/ Omi Palone/ Manflu




London, Lexington

Article written by Ged M - May 20, 2012

Dignan Porch are playing songs from their new album alongside those from the first album and EP and the new material sounds great – the same electricity as the older songs but with a riot of different textures – a little krautrock, some psychedelia, even a touch of guitar rock, and it's as powerfully attractive as a scrapyard magnet. Their set combines bona fide classics like 'Surge' and 'On A Ride' with majestic psych-pop supernovas of sound that will be formally unveiled on record on 21 August, which can't come too soon. One day Japanese fans will make pilgrimages to Tooting because of this band so get in on the ground floor.

Thirty seconds into the first track by Omi Palone, I'm already regretting the fact that I've let them pass by on various bills without investigating further. That's remedied after tonight when I'm able to play to snapping point their sole release to date, a 5 track cassette (also available on Soundcloud). That thirty seconds of sound extends to an ecstatic 30 minutes as the band with the unusual name (it's Polari - gay slang - for "effeminate man") sound like they could have been on Creation Records in the 1980s and, if they had, they would have been the Weather Prophets, with their deadpan vocals and spacious, chunky guitars, allied to killer melodies. I won't neglect them again.

Manflu are intriguing to watch but seem to cram too many styles into an overlong set right now. A truly international outfit, their songs have elements of goth-rock, art-rock, post-rock and prog-rock (sometimes within the same song). They call it "Russian prostitute music" on Facebook, which sums up their brutally visceral side but not the more cerebral; you can hear Magazine's post-punk sound on some tracks and any band that names a tune 'James Chance Coronary' deserves a second hearing.