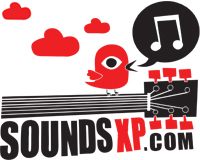 HOME
REVIEWS
albums
singles/downloads
gigs
demos
NEWS
INTERVIEWS
FREE MP3s
STREAMED MUSIC
MUSIC VIDEOS
FORUM
LINKS
ABOUT US
CONTACT US
SEARCH
- RSS Feed
SoundsXP Presents
Next show:

BAD FRIDAY!
Acts tbc

The Windmill, Brixton
Good Friday 2017, 3pm till late



On Our iPod
Latest Forum Posts
Where did everyone go?
- replies (0)
Support a good cause, see some great bands and win stuff!!
- replies (0)
Masonics + Baron Four + Ye Nuns + raffle!
- replies (0)
End of the Road 2016 - hits and misses
- replies (1)
17/9 Walthamstow Festival Indie Alldayer - Free!
- replies (0)
RIP David Bowie
- replies (7)
7/9 LDN Steven James Adams+Papernut Cambridge+Bill Botting
- replies (0)
Sat 6 Aug, London - Shake The Shacklewell IV
- replies (0)
Sounds XP Masters Fantasy league 2016/17
- replies (0)
LDN 20/8 Miracle Legion + Darren Hayman @ Oslo, Hackney
- replies (0)
Flying Lotus / Thundercat / Lapalux




The Troxy, London

Article written by Michael H - Nov 26, 2012

Arriving half way through Lapalux, due to the Troxy's fierce security policy, the sound that greets us is a series of footwork contortions and morse code beats that is over all too soon. The next act, Thundercat, arrived on stage clad in space samurai gear and proceeded to resurrect the ghost of Miles Davis' fusion-funk period in a set of astoundingly accomplished bass playing and Zawinhul/Hancock indebted synth wibble. Even as a fan of avant-jazz, I've always been a bit uncomfortable with long onanistic electric bass solos; Thundercat left me feeling a bit dirty because I really enjoyed it.

What followed was an interminable period of wire fiddling and scratched heads. A friend at the gig decided to take matters into her own hands by going out for a cigarette, so, inevitably, Flying Lotus then instantly kicked things off with a bellowed "London, motherfuckers!" and so commenced one of the best live electronica sets I've ever seen. The most noticeable element of Flying Lotus' live act, aside from its awesomeness, is the compression he submits his usual full-spectrum sofware-jazz to. Gone were the digressions and interludes which have become his signature style on recent releases like Cosmogramma and Until the Quiet Comes and, in their place, are precision cut breaks, digital noise, bends-inducing bass plummets and a tour around some very current dubstep: Two Fingers, Baauer, and not so current hip-hop: Intergalactic by the Beastie Boys was dropped near the end to the deep joy of another friend. This wasn't the kind of set that seduces an audience; it had an air-raid 'shock and awe' quality which would have been either stunning or intimidating depending on taste. The visual display accompanying the music was beautifully realized and complemented the ear-assault that Flying Lotus ripped out of his equipment.

The kind of gig that sends you into the night with your nerves buzzing is rare; this was one of those nights.