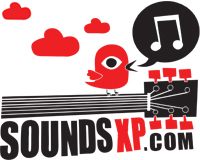 HOME
REVIEWS
albums
singles/downloads
gigs
demos
NEWS
INTERVIEWS
FREE MP3s
STREAMED MUSIC
MUSIC VIDEOS
FORUM
LINKS
ABOUT US
CONTACT US
SEARCH
- RSS Feed
SoundsXP Presents
Next show:

BAD FRIDAY!
Acts tbc

The Windmill, Brixton
Good Friday 2017, 3pm till late



On Our iPod
Latest Forum Posts
Where did everyone go?
- replies (0)
Support a good cause, see some great bands and win stuff!!
- replies (0)
Masonics + Baron Four + Ye Nuns + raffle!
- replies (0)
End of the Road 2016 - hits and misses
- replies (1)
17/9 Walthamstow Festival Indie Alldayer - Free!
- replies (0)
RIP David Bowie
- replies (7)
7/9 LDN Steven James Adams+Papernut Cambridge+Bill Botting
- replies (0)
Sat 6 Aug, London - Shake The Shacklewell IV
- replies (0)
Sounds XP Masters Fantasy league 2016/17
- replies (0)
LDN 20/8 Miracle Legion + Darren Hayman @ Oslo, Hackney
- replies (0)
Godspeed You! Black Emperor




The Forum, Kentish Town, London

Article written by Michael H - Nov 8, 2012

The drunken chatter of the group next to me slowly fades away as they realise that the loud rumble that has been steadily increasing in volume for the last few minutes isn't a prelude to the band, it is the band. Godspeed You! Black Emperor slowly file onto the stage, take up their instruments and proceed to demolish the minds of the audience for the rest of the evening.

The word 'rapt', as a description of an audience, is often unwarranted; no gig is ever complete without at least a small squad of the verbally incontinent. Tonight, however, the attention of thousands of eyes and ears was an almost tangible presence in the room as the band ripped a series of intense crescendos from long doomy drones. The peaks of their songs when played live are utterly cathartic after the tense and patient ascent that they submit the audience to. Their music is a gripping exercise in contrasting despair and hope; thick fogs of noise suddenly lifting into fleeting explosions of light.

Godspeed have returned in majestic form.