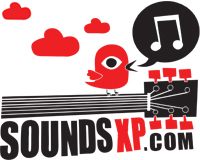 HOME
REVIEWS
albums
singles/downloads
gigs
demos
NEWS
INTERVIEWS
FREE MP3s
STREAMED MUSIC
MUSIC VIDEOS
FORUM
LINKS
ABOUT US
CONTACT US
SEARCH
- RSS Feed
SoundsXP Presents
Next show:

BAD FRIDAY!
Acts tbc

The Windmill, Brixton
Good Friday 2017, 3pm till late



On Our iPod
Latest Forum Posts
Where did everyone go?
- replies (0)
Support a good cause, see some great bands and win stuff!!
- replies (0)
Masonics + Baron Four + Ye Nuns + raffle!
- replies (0)
End of the Road 2016 - hits and misses
- replies (1)
17/9 Walthamstow Festival Indie Alldayer - Free!
- replies (0)
RIP David Bowie
- replies (7)
7/9 LDN Steven James Adams+Papernut Cambridge+Bill Botting
- replies (0)
Sat 6 Aug, London - Shake The Shacklewell IV
- replies (0)
Sounds XP Masters Fantasy league 2016/17
- replies (0)
LDN 20/8 Miracle Legion + Darren Hayman @ Oslo, Hackney
- replies (0)
My Bloody Valentine




Hammersmith Apollo, London

Article written by Michael H - Mar 18, 2013

Arriving at a venue to be confronted by signs strongly recommending the wearing of earplugs should be a disconcerting experience; but in the case of My Bloody Valentine their reputation should precede them. Even a cursory glance at live reviews of the band should arm anyone thinking of going to one of their gigs with the knowledge that they will be entering not so much a cathedral of sound as a giant cement mixer of noise; their famed use of volume, to say the least, very much deserves its notoriety.

Playing a good spread of material from throughout their career, they displayed what the full Kevin Shields vision of their music must be; namely pretty dirge-like songs buried under a landslide of rumble; the vocals almost entirely obliterated, as was my mind of most of the evening. My consciousness emerged from its catatonic state at periods to notice particular songs: 'To Here Knows When' swooped down upon the venue like an eagle constructed from perpetually looped explosions; 'Soon' re-cast the band as a trance inducing psych outfit, it seemed to repeat eternally; 'Feed Me With Your Kiss' had a spectacularly brutal riff, hammering the ears and rattling the chest.

The only negative for me was also one the band's most notable features: extreme volume. It seems self-defeating to play at a loudness that forces most of the audience to cower behind charred ear-protection; therefore, largely missing the noise that the band is so justly lauded for creating. I braved it at intervals; but retreated to safety during the evening's highlight, 'You Made Me Realise'. To hear the central noise section of this song live is to witness the full force of My Bloody Valentine's sound. It is remarkable, numbing and terrifying; like being pummelled ceaselessly by shards of furious noise. Its long duration is completely hypnotic and I have no idea how long it went on for, it could have been days.

This was an astounding performance of a bruising musical aesthetic, My Bloody Valentine make no concessions and take no prisoners.