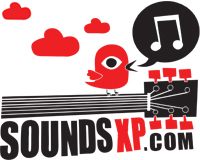 HOME
REVIEWS
albums
singles/downloads
gigs
demos
NEWS
INTERVIEWS
FREE MP3s
STREAMED MUSIC
MUSIC VIDEOS
FORUM
LINKS
ABOUT US
CONTACT US
SEARCH
- RSS Feed
SoundsXP Presents
Next show:

BAD FRIDAY!
Acts tbc

The Windmill, Brixton
Good Friday 2017, 3pm till late



On Our iPod
Latest Forum Posts
Where did everyone go?
- replies (0)
Support a good cause, see some great bands and win stuff!!
- replies (0)
Masonics + Baron Four + Ye Nuns + raffle!
- replies (0)
End of the Road 2016 - hits and misses
- replies (1)
17/9 Walthamstow Festival Indie Alldayer - Free!
- replies (0)
RIP David Bowie
- replies (7)
7/9 LDN Steven James Adams+Papernut Cambridge+Bill Botting
- replies (0)
Sat 6 Aug, London - Shake The Shacklewell IV
- replies (0)
Sounds XP Masters Fantasy league 2016/17
- replies (0)
LDN 20/8 Miracle Legion + Darren Hayman @ Oslo, Hackney
- replies (0)
Neil Young / The National




London, Hyde Park

Article written by Graham P - Jul 15, 2014

How cool is Neil Young? The uncompromising Godfather of Grunge inspires devotion not only in ticket holders today, but seemingly in every band on the bill too. At around 3pm, the promising and eminently listenable indie-folk songwriter Lucy Rose tells of how she "can't believe this is happening. Neil Young is my hero – I talk about him in pretty much every interview I do". Later the young Brit Award winner and radio-friendly troubadour Tom Odell takes the stage, after tweeting that being here with Shakey is a "dream come true". And Matt Behringer of The National calls playing this show "an honour".

Behringer strikes a pretty cool figure himself, as he paces the massive festival stage, swigging from a bottle of wine before singing out in his smooth baritone voice. Don't Swallow The Cap starts a set that gets better as it goes on, with the band sounding more confident and the crowd swelling. Rousing fan favourites like Abel and Fake Empire are interspersed with some slow-burning gems from latest albums High Violet and Trouble Will Find Me, while Mr November sees Behringer going for a wander into the crowd and getting swamped by eager backing vocalists. By the end of Terrible Love, it feels like a shame that their hour-long slot has to end. Not that anyone would want to reduce the allotted time for the main attraction.

There is something especially exciting about seeing Neil Young perform with the band that recorded legendary records like Rust Never Sleeps and Everybody Knows This Is Nowhere. Tonight Crazy Horse includes two of its original members, guitarist Frank Sampedro and drummer Ralph Molina. Rick Rosas stands in on bass for Billy Talbot, who is unable to play after unfortunately suffering a minor stroke (thankfully he is expected to make a full recovery).

The group launch into Love And Only Love from one of their most loved albums, Ragged Glory. The warm distortion of the guitars is instantly recognisable and it is a thrill to hear that classic sound recreated so faithfully. Just like the records, extended jam sessions and prolonged solos are very much the order of the day. While that would grate for many artists, here it just feels a bit like getting a privileged glimpse into an all-star band practice.

An interpretation of After The Gold Rush, piano parts played on guitar, creates the first singalong of the night. Only Love Will Break Your Heart follows soon after, before a solo acoustic segment sees Young delight with a cover of Blowin' In The Wind followed by his own anthem Heart Of Gold.

As daylight fades, the band rejoin for Barstool Blues from Zuma, and Psychedelic Pill from the 2012 album the same name, before the familiar riff of Cinnamon Girl brings cheers.

A stomping Rockin' In The Free World closes the main set, with the political rallying cry continued in the encore by new song Who's Gonna Stand Up And Save The Earth.

Finally an epic version of Down By The River – complete with about seven solos and at very least ten minutes long – wraps up the evening in style.