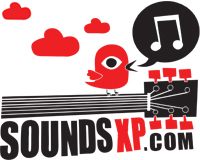 HOME
REVIEWS
albums
singles/downloads
gigs
demos
NEWS
INTERVIEWS
FREE MP3s
STREAMED MUSIC
MUSIC VIDEOS
FORUM
LINKS
ABOUT US
CONTACT US
SEARCH
- RSS Feed
SoundsXP Presents
Next show:

BAD FRIDAY!
Acts tbc

The Windmill, Brixton
Good Friday 2017, 3pm till late



On Our iPod
Latest Forum Posts
Where did everyone go?
- replies (0)
Support a good cause, see some great bands and win stuff!!
- replies (0)
Masonics + Baron Four + Ye Nuns + raffle!
- replies (0)
End of the Road 2016 - hits and misses
- replies (1)
17/9 Walthamstow Festival Indie Alldayer - Free!
- replies (0)
RIP David Bowie
- replies (7)
7/9 LDN Steven James Adams+Papernut Cambridge+Bill Botting
- replies (0)
Sat 6 Aug, London - Shake The Shacklewell IV
- replies (0)
Sounds XP Masters Fantasy league 2016/17
- replies (0)
LDN 20/8 Miracle Legion + Darren Hayman @ Oslo, Hackney
- replies (0)
The National / Local Natives




Roundhouse, London

Article written by Michael H - Jun 27, 2013

This night always promised to be something special. The National are riding high on a wave of good reviews for their recently released, and brilliant, 'Trouble Will Find Me'. The surprise announcement that they would play a small intimate date at The Roundhouse in Camden, a venue with perhaps a third of the capacity of Alexandria Palace where they play later this year, caused the venue's website to meltdown on the ticket release date. The band met the high expectations with an unforgettable and commanding performance.

Local Natives were on first and are a band with a growing confidence in their material which they tore through here in a perfect warm up spot for the main event. The National entered to a rapturous reception and proceeded to lift the roof off for the duration of their time on stage. The band, augmented by two extra members on trumpet and trombone duties, began with 'I Should Live in Salt' and raced through a good overview of their most recent three albums; the new songs sounding deeply embedded despite their relative youth. The audience sang every word back to a clearly delighted Matt Berninger adding to a communal atmosphere that saw the band chatting to the audience and cracking self-deprecating jokes.

The many highlights included a raging run through of 'Bloodbuzz Ohio', the beautiful chiming guitar cycles of 'I Need My Girl', 'Terrible Love' collapsing into noise and chaos, and Berninger staggering and barging through the audience shouting and screaming during the glorious 'Mr November'. The moment I will never forget was reserved for the final song of the night. The band emerged from behind their microphones, hushed the cheering crowd and led us all through a heart swelling, mass sing along of 'Vanderlyle Crybaby Geeks'. This writer is unashamed to admit that the sound of hundreds of people singing "all the very best of us string ourselves up for love" may have reduced him to a watery-eyed mess. It was one of those evenings.