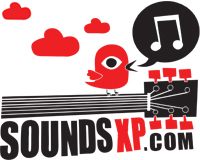 HOME
REVIEWS
albums
singles/downloads
gigs
demos
NEWS
INTERVIEWS
FREE MP3s
STREAMED MUSIC
MUSIC VIDEOS
FORUM
LINKS
ABOUT US
CONTACT US
SEARCH
- RSS Feed
SoundsXP Presents
Next show:

BAD FRIDAY!
Acts tbc

The Windmill, Brixton
Good Friday 2017, 3pm till late



On Our iPod
Latest Forum Posts
Where did everyone go?
- replies (0)
Support a good cause, see some great bands and win stuff!!
- replies (0)
Masonics + Baron Four + Ye Nuns + raffle!
- replies (0)
End of the Road 2016 - hits and misses
- replies (1)
17/9 Walthamstow Festival Indie Alldayer - Free!
- replies (0)
RIP David Bowie
- replies (7)
7/9 LDN Steven James Adams+Papernut Cambridge+Bill Botting
- replies (0)
Sat 6 Aug, London - Shake The Shacklewell IV
- replies (0)
Sounds XP Masters Fantasy league 2016/17
- replies (0)
LDN 20/8 Miracle Legion + Darren Hayman @ Oslo, Hackney
- replies (0)
Throwing Muses / Tanya Donelly




Holmfirth Picturedrome

Article written by Matt H - Sep 22, 2014

You hear it a lot. Mention Throwing Muses and someone will marvel that they once toured supported by the Pixies (decisions on whether to use a definite article are going to be a nightmare here...). As if such a thing were unthinkable. Rubbish.

Now, being over 40 and possessed of ears, I love the Pixies of course. Their highs might even be a teensy bit higher, but the Muses were always their equals. And there's no question who you'd rather go see in 2014. Especially in the lovely Holmfirth Picturedrome with Tanya Donelly in support and joining back in for a few songs.

Tanya's songs were always, by her own admission, a bit more straightforward. There's nothing wrong with that when you're any good though. And tonight, with a percussion free backing she gives full rein to fabulous voice and proves that she is (like there was any doubt). Chucking in a couple of her own Throwing Muses songs at the end doesn't do any harm either.

Throwing Muses were always just too odd and spiky to be properly popular. They're not quirky like college rock – there's a thankful lack of irony and while there's tunes, there's no ditties. They don't embrace the showbiz side of performing either, unlike many subsequent US 'alternative' acts. 'Punk' might not be the right word, but it's just the songs – nothing else matters. They're not studiously odd either, unlike contemporaries on this side of the Atlantic. They don't batter with noise. You don't get the sense that there's any conscious experimentation in the songs. Just an effort to get them to sound like they should. So to see Tanya and Bernard Georges playing an entire song with one hand twisting the tuning pegs isn't pushing boundaries. It's just what you have to do to play Throwing Muses. Add to it Kristin Hersh's tendency to mix real snarl and bite into the loveliness and melancholy and you've got a proper, proper band that's a going concern – not a nostalgia-fest (despite the slightly greying audience). There is comfort in the songs, but it's of a hard won sort. The sort to inspire devotion. And tonight they didn't just renew that devotion, they reminded you how few others are worthy of it.