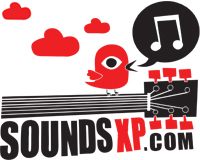 HOME
REVIEWS
albums
singles/downloads
gigs
demos
NEWS
INTERVIEWS
FREE MP3s
STREAMED MUSIC
MUSIC VIDEOS
FORUM
LINKS
ABOUT US
CONTACT US
SEARCH
- RSS Feed
SoundsXP Presents
Next show:

BAD FRIDAY!
Acts tbc

The Windmill, Brixton
Good Friday 2017, 3pm till late



On Our iPod
Latest Forum Posts
Support a good cause, see some great bands and win stuff!!
- replies (0)
Masonics + Baron Four + Ye Nuns + raffle!
- replies (0)
End of the Road 2016 - hits and misses
- replies (1)
17/9 Walthamstow Festival Indie Alldayer - Free!
- replies (0)
RIP David Bowie
- replies (7)
7/9 LDN Steven James Adams+Papernut Cambridge+Bill Botting
- replies (0)
Sat 6 Aug, London - Shake The Shacklewell IV
- replies (0)
Sounds XP Masters Fantasy league 2016/17
- replies (0)
LDN 20/8 Miracle Legion + Darren Hayman @ Oslo, Hackney
- replies (0)
LDN 22/7 Martha + Trust Fund + Neurotic Fiction @ The Dome
- replies (0)
Caramel Jack




...performs songs from Low Story

World of Furr

Article written by Matt H - Mar 9, 2004

It's been there. That little voice of revolution. Through albums by Tindersticks, Lambchop, Royal City, Mountain Goats. All good enough to see it off. But not this time. This time the revolution starts and Caramel Jack are first up in front of the firing squad. Enough. No more sparse, downbeat pop. How many more bands can there be? It's almost as if it were some sort of top secret Simon Fuller side-project, a hedge against the collapse of the boy band market. A guitar, some strings, an arch vocal/lyric. Aaargh!

The album promised more. Songs from an imaginary show? "Original cast recording"? A glimmer of hope, crushed by the competent, familiar opening songs. Very little theatre here. Halfway through, an attempt to raise the stakes. Some triphop on "the Californian". It serves only to remind that Portishead triumphed by the sheer character of Beth Gibbons' voice. The carnival theme finally kicks in on Elephants. But pluck any Tom Waits album from the large pile and you'll hear this done twice as well.

So Caramel Jack's all trussed up on the pole. I'm just about to apologise for having been far more generous about much worse albums before pulling the trigger. But what's this? "The Lady Vanishes". Formed from the same stuff as the earlier songs (quite literally) and yet so much more. A lightness of touch. A sinister humour. Slapstick horns. Answering male and female choruses. It's a marvel. Curse you Caramel Jack. You're off the hook. But I'll be waiting.