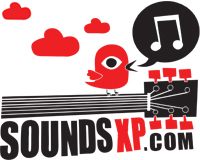 HOME
REVIEWS
albums
singles/downloads
gigs
demos
NEWS
INTERVIEWS
FREE MP3s
STREAMED MUSIC
MUSIC VIDEOS
FORUM
LINKS
ABOUT US
CONTACT US
SEARCH
- RSS Feed
SoundsXP Presents
Next show:

BAD FRIDAY!
Acts tbc

The Windmill, Brixton
Good Friday 2017, 3pm till late



On Our iPod
Latest Forum Posts
Where did everyone go?
- replies (1)
Support a good cause, see some great bands and win stuff!!
- replies (0)
Masonics + Baron Four + Ye Nuns + raffle!
- replies (0)
End of the Road 2016 - hits and misses
- replies (1)
17/9 Walthamstow Festival Indie Alldayer - Free!
- replies (0)
RIP David Bowie
- replies (7)
7/9 LDN Steven James Adams+Papernut Cambridge+Bill Botting
- replies (0)
Sat 6 Aug, London - Shake The Shacklewell IV
- replies (0)
Sounds XP Masters Fantasy league 2016/17
- replies (0)
LDN 20/8 Miracle Legion + Darren Hayman @ Oslo, Hackney
- replies (0)
Mette Bille




Close To Her Ears

Article written by James A - May 8, 2006

Mette Bille is a singer songwriter from Denmark flanked by Matt Dungey on piano and keyboard player Jez Nabarro. Having caught her live in amongst less subtle acts she comes across fragile but engaging, and here on demo she is no different.

These are rough demos but it is the minimal treatment that adds to the charm. Her vocals show what would have happened had Beth Gibbons been addicted to candy rather than cigarettes, such is its sugary sound. The fact that it is so sweet sounding may turn some away, and it is fair to say that the songs are quite formulaic and do blend into one another, but it is a winning formula.

Opener Everything is very sparse with a repetitive backing track meaning that Mette's voice is very prominent. Second track Home Is In My Hand again acts as a showcase for the vocal delivery backed by a piano that reminds of Aphex Twin at his most straightforward. Citing her biggest influence as Stina Nordenstam she pays tribute by covering Hopefully Yours live, the soft delivery means that venues will have to be picked with care to get an attentive audience. She is deserving of your attention though and also of a very careful producer. Mette needs to expand her sound without losing her charm but songs such as All I Want, where she starts to push her range, prove she is capable.