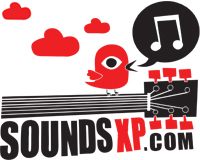 HOME
REVIEWS
albums
singles/downloads
gigs
demos
NEWS
INTERVIEWS
FREE MP3s
STREAMED MUSIC
MUSIC VIDEOS
FORUM
LINKS
ABOUT US
CONTACT US
SEARCH
- RSS Feed
SoundsXP Presents
Next show:

BAD FRIDAY!
Acts tbc

The Windmill, Brixton
Good Friday 2017, 3pm till late



On Our iPod
Latest Forum Posts
Where did everyone go?
- replies (0)
Support a good cause, see some great bands and win stuff!!
- replies (0)
Masonics + Baron Four + Ye Nuns + raffle!
- replies (0)
End of the Road 2016 - hits and misses
- replies (1)
17/9 Walthamstow Festival Indie Alldayer - Free!
- replies (0)
RIP David Bowie
- replies (7)
7/9 LDN Steven James Adams+Papernut Cambridge+Bill Botting
- replies (0)
Sat 6 Aug, London - Shake The Shacklewell IV
- replies (0)
Sounds XP Masters Fantasy league 2016/17
- replies (0)
LDN 20/8 Miracle Legion + Darren Hayman @ Oslo, Hackney
- replies (0)
Get Inuit




Dress of Bubblewrap

Alcopop! records

Article written by Neil W - Dec 5, 2014

Casually pulling up a pew alongside Test Icicles, Ringo Deathstarr, Com Truise, Joy Orbison and The Beatles on the increasingly crowded table of band name puns are the Kent band Get Inuit. Dress of Bubblewrap is their debut release for Alcopop! records and it's a sprightly indie-pop number full of Johnny Marr guitars and fizzy stadium sized choruses; like Teenage Fanclub and Mercury Rev after an adrenaline shot but there's also a dark Bunnymen-esque undertow. Exciting stuff indeed.

The protagonist in this song says he'll make a dress of bubblewrap for a girl who keeps falling but I'm hoping he'll also make me a bubblewrap suit because it could come in handy in this Christmas party season.