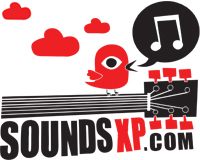 HOME
REVIEWS
albums
singles/downloads
gigs
demos
NEWS
INTERVIEWS
FREE MP3s
STREAMED MUSIC
MUSIC VIDEOS
FORUM
LINKS
ABOUT US
CONTACT US
SEARCH
- RSS Feed
SoundsXP Presents
Next show:

BAD FRIDAY!
Acts tbc

The Windmill, Brixton
Good Friday 2017, 3pm till late



On Our iPod
Latest Forum Posts
Support a good cause, see some great bands and win stuff!!
- replies (0)
Masonics + Baron Four + Ye Nuns + raffle!
- replies (0)
End of the Road 2016 - hits and misses
- replies (1)
17/9 Walthamstow Festival Indie Alldayer - Free!
- replies (0)
RIP David Bowie
- replies (7)
7/9 LDN Steven James Adams+Papernut Cambridge+Bill Botting
- replies (0)
Sat 6 Aug, London - Shake The Shacklewell IV
- replies (0)
Sounds XP Masters Fantasy league 2016/17
- replies (0)
LDN 20/8 Miracle Legion + Darren Hayman @ Oslo, Hackney
- replies (0)
LDN 22/7 Martha + Trust Fund + Neurotic Fiction @ The Dome
- replies (0)
Northern Portrait




Pretty Decent Swimmers EP

Matinee Recordings

Article written by Kev W - Jan 8, 2013

It was a welcome Christmas treat getting a new track from Danish indiepop band Northern Portrait back in December, and that song, 'Happy Nice Day', came with the promise of a new EP to follow in the new year. Including the aforementioned track, 'Pretty Decent Swimmers' is set for release on January 22nd and does indeed come with more poppy guitar goodness. The other three songs don't see any slump in quality either; it wasn't a case of putting their best foot forward first. 'Happy Nice Day' still sounds warm, familiar and full of wholesome melodies, and what accompanies it is similarly snuggly indie of the kind that you feel like you've known all your life.

Although these are brand new songs they take direct influence from plenty of your guitar-pop favourites, and it's this that makes 'Greetings From Paris' seem like an old friend rather than a new acquaintance. Clever and reflective lyrics mix with jangly guitars on the even more accessible 'Bon Voyage!'; it all feels a bit like a daydream thanks to the cosy production and lack of sharp edges. It's a tough call but we'll say they've saved the best for last. The jangle-ometer is pushed up a couple of notches and the melody-meter registers its highest point on 'I Feel Even Better', a track that feels like a classic right from first listen. In terms of style there are no surprises, but in terms of quality you'd have to say that pretty decent is an understatement.