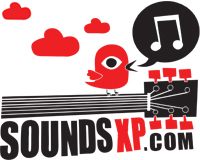 HOME
REVIEWS
albums
singles/downloads
gigs
demos
NEWS
INTERVIEWS
FREE MP3s
STREAMED MUSIC
MUSIC VIDEOS
FORUM
LINKS
ABOUT US
CONTACT US
SEARCH
- RSS Feed
SoundsXP Presents
Next show:

BAD FRIDAY!
Acts tbc

The Windmill, Brixton
Good Friday 2017, 3pm till late



On Our iPod
Latest Forum Posts
Where did everyone go?
- replies (0)
Support a good cause, see some great bands and win stuff!!
- replies (0)
Masonics + Baron Four + Ye Nuns + raffle!
- replies (0)
End of the Road 2016 - hits and misses
- replies (1)
17/9 Walthamstow Festival Indie Alldayer - Free!
- replies (0)
RIP David Bowie
- replies (7)
7/9 LDN Steven James Adams+Papernut Cambridge+Bill Botting
- replies (0)
Sat 6 Aug, London - Shake The Shacklewell IV
- replies (0)
Sounds XP Masters Fantasy league 2016/17
- replies (0)
LDN 20/8 Miracle Legion + Darren Hayman @ Oslo, Hackney
- replies (0)
Scott Morrison




The Cornershop EP

Pastime Records

Article written by Kev W - Nov 7, 2014

We've seen numerous reunions recently of obscure and semi-obscure indie bands who will be fondly remembered by a few folks who bought their hard-to-find 45s back in the 1980s (The Wolfhounds, The June Brides, The Vaselines...), and cult concern The Morrisons are one such band. Their five albums in the past decade far exceeding the output of their couple of years of Peel attention all those years ago. Frontman Scott Morrison has been writing songs for 35 years, so why it's taken him so long to release his debut solo EP is something of a mystery, especially given the 15 or so years while his band was inactive, but here it is.

A reasonably stripped-down affair, these four songs are essentially traditional singer-songwriter fare with a basic backing - something which leaves little to hide behind or to paper over the cracks should the material not be up to scratch. Given his experience, such problems shouldn't be expected and neither do they arise. 'The Cornershop' is mid-tempo but likable and sounds like the work of a man who knows how to put together a tune, but despite being the title-track, it's not the best on offer. The slower but more wistful and heartfelt 'Before' carries some nice lyrics and shines that bit brighter due to its more eclectic nature. The closest we get to what you may expect from someone who lived through the '80s indiepop scene is the lovely jangle of 'Looking Down From Heaven', probably the most immediate tune here and arguably a better lead track. 'A Private War' is a collaboration with Kathy Haines-Bevan who provides the lyrics. You could maybe call this the most serious statement on the EP, but despite talk of "destruction and pain", it's more a fitting finale than ending on a downer. With a debut album soon to follow, this taster suggests the wait may well have been worth it.