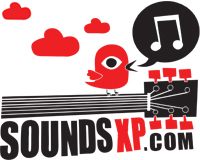 HOME
REVIEWS
albums
singles/downloads
gigs
demos
NEWS
INTERVIEWS
FREE MP3s
STREAMED MUSIC
MUSIC VIDEOS
FORUM
LINKS
ABOUT US
CONTACT US
SEARCH
- RSS Feed
SoundsXP Presents
Next show:

BAD FRIDAY!
Acts tbc

The Windmill, Brixton
Good Friday 2017, 3pm till late



On Our iPod
Latest Forum Posts
Where did everyone go?
- replies (0)
Support a good cause, see some great bands and win stuff!!
- replies (0)
Masonics + Baron Four + Ye Nuns + raffle!
- replies (0)
End of the Road 2016 - hits and misses
- replies (1)
17/9 Walthamstow Festival Indie Alldayer - Free!
- replies (0)
RIP David Bowie
- replies (7)
7/9 LDN Steven James Adams+Papernut Cambridge+Bill Botting
- replies (0)
Sat 6 Aug, London - Shake The Shacklewell IV
- replies (0)
Sounds XP Masters Fantasy league 2016/17
- replies (0)
LDN 20/8 Miracle Legion + Darren Hayman @ Oslo, Hackney
- replies (0)
Stars of Aviation




By the Shore

Wee Pop

Article written by Paul M - Jul 5, 2010

You could list Stars of Aviation's single releases on one hand, which considering they've been going since 2000 makes them a right bunch of shirkers. However we'll cut them some slack as a) they have nine members so I guess rehearsals must be a tad tricky and b) they've finally found the key to the studio door again as 2010 promises to be a veritable whirl of activity with not only this rather lovely little EP but also their first album too.

The four shimmering slices of sunshine pop here take Belle and Sebastian's knack for sweet melodies and varied orchestration as their cue card, so you get lovely female harmonies, strings and trumpets as expected but with the added bonus of some magnifique Gallic flourishes from a lusty accordion (and the clever sods even throw in some French lyrics too). And as the packaging is gorgeous and cute too, it's a right petit gem from the splendid Wee Pop label.