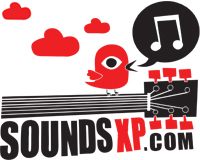 HOME
REVIEWS
albums
singles/downloads
gigs
demos
NEWS
INTERVIEWS
FREE MP3s
STREAMED MUSIC
MUSIC VIDEOS
FORUM
LINKS
ABOUT US
CONTACT US
SEARCH
- RSS Feed
SoundsXP Presents
Next show:

BAD FRIDAY!
Acts tbc

The Windmill, Brixton
Good Friday 2017, 3pm till late



On Our iPod
Latest Forum Posts
Where did everyone go?
- replies (0)
Support a good cause, see some great bands and win stuff!!
- replies (0)
Masonics + Baron Four + Ye Nuns + raffle!
- replies (0)
End of the Road 2016 - hits and misses
- replies (1)
17/9 Walthamstow Festival Indie Alldayer - Free!
- replies (0)
RIP David Bowie
- replies (7)
7/9 LDN Steven James Adams+Papernut Cambridge+Bill Botting
- replies (0)
Sat 6 Aug, London - Shake The Shacklewell IV
- replies (0)
Sounds XP Masters Fantasy league 2016/17
- replies (0)
LDN 20/8 Miracle Legion + Darren Hayman @ Oslo, Hackney
- replies (0)
The Lilac Time




Prussian Blue EP

Tapete Records 12" EP

Article written by Ged M - Aug 8, 2015

The Lilac Time were always a bit of an outside-their-own-time cult, being the first to line up for the alt-folk revival bus and then waving forlornly as it forgot to pick them up. It wasn't helped by the hiatus between albums (this year's ninth album No Sad Songs taking 8 years to emerge). But they've also released consistently great pop music and it looks like everyone's caught up to them at last.

This EP kicks off with the poetic and idealistic 'Prussian Blue' capturing their gentle rallying call "Bohemia Forever" in elegant, floaty tones that capture the tranquillity of their new Cornish base. It's accompanied by three live songs. 'The Road To Happiness' from the wonderful 1987 debut album has positive lyrics but an air of post-midnight melancholy, while Stephen sings with a sonorous Walker/Cohen depth. 'A Day In The Night' from 1999 is even darker and more searching – "what have I done to my soul?" - with a long psychedelic run-out unlike anything they've done before and the EP ends with 1989's 'The Lost Girl In The Midnight Sun', a multi-layered, country-flavoured pop tune on which Nick Duffy shows off his instrumental ubiquity. Out of step with the world, perhaps, but still pastoral, pretty and poetic, and with an undiminished pop sense.