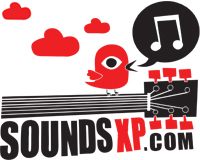 HOME
REVIEWS
albums
singles/downloads
gigs
demos
NEWS
INTERVIEWS
FREE MP3s
STREAMED MUSIC
MUSIC VIDEOS
FORUM
LINKS
ABOUT US
CONTACT US
SEARCH
- RSS Feed
SoundsXP Presents
Next show:

BAD FRIDAY!
Acts tbc

The Windmill, Brixton
Good Friday 2017, 3pm till late



On Our iPod
Latest Forum Posts
Where did everyone go?
- replies (0)
Support a good cause, see some great bands and win stuff!!
- replies (0)
Masonics + Baron Four + Ye Nuns + raffle!
- replies (0)
End of the Road 2016 - hits and misses
- replies (1)
17/9 Walthamstow Festival Indie Alldayer - Free!
- replies (0)
RIP David Bowie
- replies (7)
7/9 LDN Steven James Adams+Papernut Cambridge+Bill Botting
- replies (0)
Sat 6 Aug, London - Shake The Shacklewell IV
- replies (0)
Sounds XP Masters Fantasy league 2016/17
- replies (0)
LDN 20/8 Miracle Legion + Darren Hayman @ Oslo, Hackney
- replies (0)
Those Unfortunates




I Wish I Could Smile Like Malcolm

Midnight Bell Records

Article written by Ged M - May 24, 2015

This is a tribute to the great British actor Malcolm McDowell (the unforgettable Mick Travis in 'If') and is released with a limited edition art print on his birthday (13 June). It's the work of London band Those Unfortunates who, according to their website, write "songs about hapless businessman and dead entertainers, lives viewed from bedroom windows or across Underground carriages." They remind this listener of the Jam and Television Personalities, but especially Peter Doherty's Babyshambles, for their London vernacular singing style and their essential Albionness. It's poppy and a little ragged but it's driven by a very moreish Pied Piperish organ and has the sort of shambling spirit that has you grappling drunkenly with your mates as you howl out the chorus.