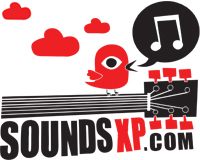 HOME
REVIEWS
albums
singles/downloads
gigs
demos
NEWS
INTERVIEWS
FREE MP3s
STREAMED MUSIC
MUSIC VIDEOS
FORUM
LINKS
ABOUT US
CONTACT US
SEARCH
- RSS Feed
SoundsXP Presents
Next show:

BAD FRIDAY!
Acts tbc

The Windmill, Brixton
Good Friday 2017, 3pm till late



On Our iPod
Latest Forum Posts
Where did everyone go?
- replies (0)
Support a good cause, see some great bands and win stuff!!
- replies (0)
Masonics + Baron Four + Ye Nuns + raffle!
- replies (0)
End of the Road 2016 - hits and misses
- replies (1)
17/9 Walthamstow Festival Indie Alldayer - Free!
- replies (0)
RIP David Bowie
- replies (7)
7/9 LDN Steven James Adams+Papernut Cambridge+Bill Botting
- replies (0)
Sat 6 Aug, London - Shake The Shacklewell IV
- replies (0)
Sounds XP Masters Fantasy league 2016/17
- replies (0)
LDN 20/8 Miracle Legion + Darren Hayman @ Oslo, Hackney
- replies (0)
Tigercats




Banned At The Troxy

Weepop Records 7" picture disc

Article written by Ged M - Jul 11, 2011

A mule is the offspring of a donkey and horse and is sterile while the result of the union of Esiotrot and Hexicon is a lot more productive; following songs about Stevie Nicks and Konnie Huck (sic), their latest release on picture disc (a work of art in its own right) is their best yet. 'Banned At the Troxy' is full of giddy indie-dance rhythms with very catchy, funky Orange Juice guitar riffs. 'Skydiving' is packed with addictively slinky post-punk rhythms while Laura Kovic sounds torn apart on the lovelorn indiepop of 'Jonny'. The quality of the EP is underscored by the fact that it's hard to select a favourite track - you should hear them all.